The Wall : nog eventjes….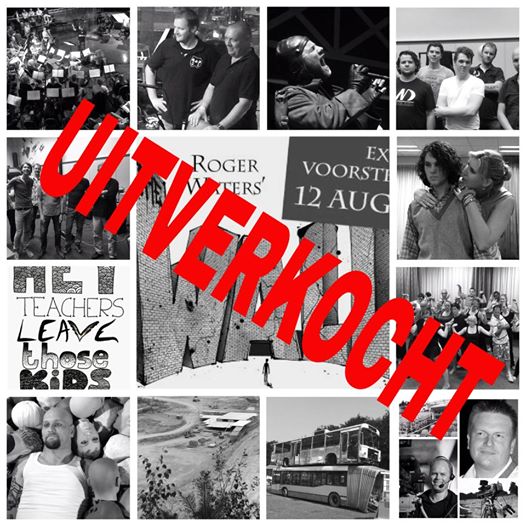 Volgende week is het zover: The Wall én meer in het Steengroevetheater. Aanstaand weekend is het laatste volledige repetitieweekend. Alle onderdelen komen dan bij elkaar. 300+ aan mensen die samen werken aan een 'ideetje' van Jasper Korving en mij. Dat voelt als een grote eer.
Na de soundcheck en Generale op de maandag is dan dinsdagavond Premiere!
Kaarten zijn er helaas niet meer. Alle 10.000 zijn ze weg. Wachtlijst kan nog wel. Info via Theater De Storm. Voor meer info over het project zie Steengroevetheater.nl Voor actuele foto's en info van de opbouw van het theater of later deze week van de voorstellingen, ga je naar de Facebookpagina van Steengroevetheater. 
Ik heb er zin in!